And haters they gonna hate...


Today when I woke up, I dressed for a brisk autumn morning. And then I got outside and it was freakin COLD. Winter is upon us, friends. And as much as i loooove the sweaty stickiness of summer, saying farewell to ethnic fabulous dresses and booty shorts in favor of gloves, scarves and bubble jackets is not something i'm looking forward to.
What I AM excited for is invoking the INDOOR RECESS TIME of yore, protecting my wallet and engaging in some inexpensive, good natured, well meaning, and poss inebriated Game Nights!
A few weeks ago, me and one of my high school besties, Stevie B. (he is an awesome singer for
drive. crash. burn.,
a band you should definitely check out, bt dubs), foreshadowed this phenomenon of game nighting one suburban night when we didn't feel like going to the Palisades Mall, AGAIN. It was actually a blast, I had brought the dated, but classic Trivial Pursuit Genus Edition (thats the very first ever, mark it!), but we ended up playing Uno and Scrabble for hours. Steven's a sweetheart and allowed abbreves and acronyms in our game, and your girl definitely scored 33 points for "B.J."! Holla!
In any case, it's not like game nights don't happen on the reg, and that its necessarily a nostalgia thing... but i'm not talking about Taboo or Cranium. Real talk... Indoor recess.
We outwitted one another...
and performed surgical procedures...

We challenged our investigative prowess...

and Guess(ed) Who?!
And when times got really tough, we even exchanged contraband...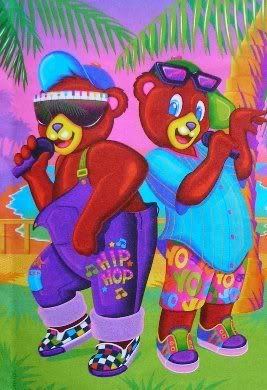 Lets conference on the current reality of these things. Now you can get human size Connect Four. Operation! can be performed on Homer Simpson, the Incredible Hulk and Dick Cheney. Clue has revamped its rules and given its characters first names, new jobs, new weapons and racial identities. Whoa buddy. I just hope I dont get stuck in the Spa with former football player Jack Mustard with the Ax! And I have no contemporary comments about Guess Who?, but doesnt George up there look like a Gary Busey in a fedora? Sad. All I got to say about Lisa Frank is:
Retire. I miss my orig Polar Paradise stationary kit.
Ballers they gon' ball. Shot callers, they gonna call.