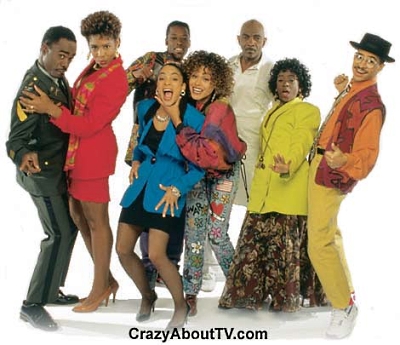 So this weekend, I spent time doing the following: 1) sleeping for hours, 2) wearing my Wesleyan sweatshirt and complaining about the cold, 3) going out with my beautiful friends, 4) watching episodes of "A Different World" on Youtube.
I don't know what prompted this re-invigoration of my love for the show. It happens
periodically; I think on some level it has to do with this whole Barack/McCain thing, the heightened political atmosphere, the lack of current creative output such as that particular show...
It started off as the Cosby Show spin-off, a way to keep Lisa Bonet around without dealing with her butting heads with Heathcliff himself... but then she got preggers after the 1st season with Lenny Kravitz's baby and the show got a makeover.
And what a deliciously perfect makeover it was. Debbie Allen (mama Huxtable aka Phylicia Rashad aka the orig MILF's real life sis! holla!), came in as the producer of the show and revamped it so that it more realistically resembled a historically black college (peace! to Marisa Tomei). The show actually addressed issues that the Cosby Show shied away from... race, class, and it even aired one of the first TV acknowledgements of AIDS.
Slash, how beautiful to see such gorgeous and talented people of color all over the screen! Plus the shit was FUNNY.
I always had the thickest crush on Dwayne Wayne and his flip up glasses... and in the later years, Jada Pinkett's boyfriend Dorian, as played by Bumper Robinson with his corny collegeman schtick and "Richie Cunningham" sweaters really did it for me... Sidenote: Kadeem Hardison (aka Dwayne Wayne) used to date Cree Summer (aka Freddie) and has definitely referred to her as the love of his life. So romantical! I'm totes jeal.
Watch it. now. on youtube
or elsewhere. It is just so good!
ps check out the homies loving each other now! adorabs!